I know that's not a real word. But 'worst' is not good, or bad enough to describe what happened.




Around 2007 – 2008, I got fired. Not because of bad economy but my bad performance as a meeting coordinator. Somehow, I started to skip meetings, or even forgetting replying emails and ignoring calls. Yes. I didn't know what was happening. Only thing I knew was:
– I felt very sick and wanted to lie down or curl up in a ball right away while I was on train, waiting train on the platform or walking down the street.
– To avoid becoming sick, I had urge to start to scream, bumping my head on the wall or just faint.
– If you actually lied down or curled up in a ball in PUBLIC. People won't leave you alone.
– When you're having a so-called EPISODE of PANIC ATTACK, most likely you're not to be able to explain what's going on.
– You know what YOU would do when you see a person lying down on the sidewalk? Call the AMBULANCE.


Ah-ha! My boss had all rights to fire me. She could at least tell me so, though. After a while since I stopped receiving calls and emails, I called the office (My boss' cell phone. It was a small company). My call was rejected. And that's how I found out that I got fired.




From the very next day, I couldn't get out of bed entire day. Stop eating at once. I still wonder, how my body had survived? My best guess is: I was hibernating to regain my strength back. That tells you how hard it had been going out ignoring all those sings my body was giving. This BED BOUNDED CONDITION lasted at least 2-3 YEARS.








I was (and still am) living alone and I know what you thinking. WHAT DID I DO ABOUT MONEY? Right? At the time when I finally started to regain consciousness, I was already BROKE. Even I've been working from bed through the internet, I wasn't making that much money. I could barely feed my dog and spend only 200 yen (that's about US$2) not per meal but per a day. Or I needed to skip eating entirely. That was convenient back then, though. Because I didn't have much apatite anyway. I'm 162 cm (5′ 3″) tall and weighed only 38 kg (83.7 lbs). Now you are wondering how was my body surviving, huh?








While I was isolating myself from out side world, money and wight weren't only thing I was losing. I lost contact with my friends, drifted away from my two baby sisters whom I cared about very much. Because somehow, I wanted to be ALONE. Not only sad stories and problems I couldn't deal with. But I couldn't listen to their happy stories, either. It was just too overwhelming for me. Being COOPING MYSELF UP in a shell was comfortable. Felt SAFE AND PEACEFUL. Now I see that I was avoiding to face all the serious issues piling up in my life.
– BEING DIAGNOSED WITH AGORAPHOBIA
– GETTING FIRED
– LOSING ACCESS TO MY FRIENDS AND SISTERS
– BEING BROKE
– NOT TO BE ABLE TO TAKE MY DOG TO WALK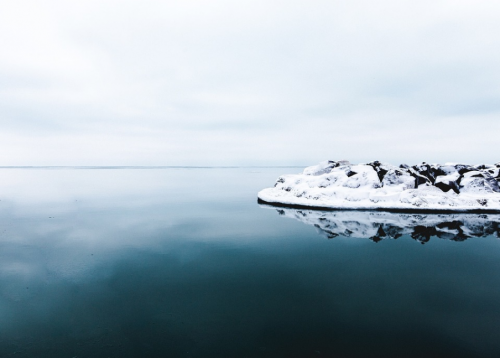 You see how I thought I hit a rock bottom? I was at dead end. My life was going no where. Things couldn't get any worse. Now that's where you and me are all wrong. The worstest thing hadn't even started yet while I was holding my dog in my arms, looking out of window. Telling my dog 'Tomorrow I'll take you to a walk. I'll become strong for you. Tomorrow, I will.